Gas Grill Smoker Box - Round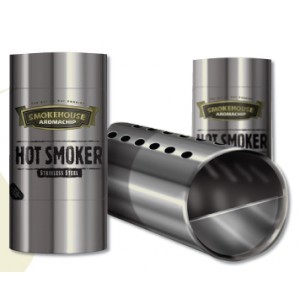 Where there's smoke....there's flavour
The premium Platform Smoker is one of the most adaptable chip smokes to any one barbecue available today
An excellent Add- on for any Hooded BBQ the premium Platform Smoker is one of the most adaptable chip smokes to any one barbecue available today. 
Built from quality stainless steel this robust Smoker is the recipe to that flavorsome cooking that any one BBQ fanatic Craves for. 
Simple to use and easy to clean this BBQ Smoker will be impressing BBQ diners for years to come.
The Platform smoker is really easy to use
- 3/4 fill the platform with with smoke chips
- Preheat the BBQ and Dampen the chips with you preferred liquid flavour
- Place the platform under your grill tray
- Once the smoke is rising from the platform place your food on the grille tray
Dimension: 20 x 10.5cm
Construction: Stainless Steel