Davy Crockett Portable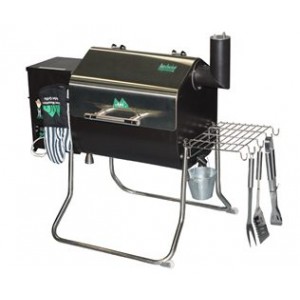 Green Mountain Grills Davy Crockett pellet grill ensures your barbecued meats are always delectable
Davy Crockett Portable Pellet Grill BBQ
The Davy Crockett is the ultimate portable grill. It comes with a meat probe, a peaked lid for stand-up chicken/ large roast/ rib racks, a convenience tray with utensil hooks and open flame technology grease tray.
Also included is Sense-Mate, a thermal sensor which constantly monitors grill temperature. 
Just plug the probe into the jack on the controller, put it through the access hole in the side of the grill, and insert into the meat. Push the "Food" button on the controller, and it will immediately display the internal temperature of the meat you're grilling.