Nectre Bakers Oven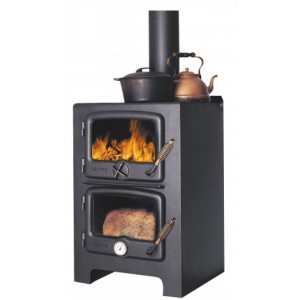 Nectre Bakers Oven Radiant Stove/Heater
Nectre Bakers Oven Radiant Stove/Heater
A combination of heater and stove suitable for traditional living, designed and manufactured in Australia.
The Nectre Bakers Oven is beautifully compact but yet powerful enough to heat around 110m2 of living area. With its high efficiency rating and modest heat output, the Nectre Bakers Oven is a welcome addition to your home.
Nectre Bakers Oven is finished in black metallic paint and comes with cast iron door with ceramic glass and a stay cool spring handle. Steel baffle with steel brick retainer and firebrick lining to improve thermal mass.
The Nectre Bakers Oven outer skin is the firebox, which means heat is radiated to warm objects around the fire. Radiant heat is excellent if you want to sit in front while watching the flame.
Burn Time up to 8 Hours

Estimated Peak Heat Output 11kW

Maximum Log Length 345mm

6.0mm Steel Construction

Cast Iron Doors on Oven and Firebox 

Wetback Option: The Bakers Oven can be supplied with fitted wetback for DHW and Heating
Dimensions: 550mmW x 865mmH x 535mmD